Caster Wheels Manufacturer
Vijay Castor Private Limited is one of the leaders in Castor Wheels Manufacturers in India at affordable prices. We offer quality castor wheels for the automotive industry, which are customized as per the client's requirements. Our ranges are 38 mm to 75 mm for Plate Mounted Caster Wheel, Heavy Duty Trolley Wheel, Nylon Trolley Wheel, UHMW Trolley Wheel, HMHD Trolley Wheel, Fibre Trolley Wheel, CI Trolley Wheel, and Rubber Trolley Wheel, Pin Mounting Caster Wheel, PU Roller Wheel and Caster Wheel, etc. and are designed to sustain the rough environment.

The company's product line includes Pressed Steel Castors as well as Stainless Steel Castors of Grade 202 and 304. Besides our standard products, we can custom tailor solutions based on your requirements. Our Rajkot manufacturing facility is equipped with modern machines, equipment, and tool rooms.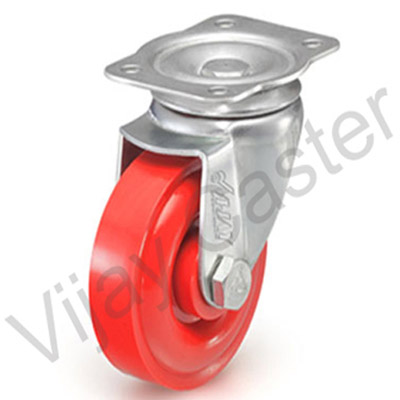 We are constantly engaged in ensuring the best-in-class and most economical quality through our team of qualified engineers and technicians. Our tried and tested products are now trusted by numerous kinds of industries all over India because our products are not only functional but are designed to suit the versatile requirements of our clients. They are available in diverse specifications and are also custom-made after thoroughly understanding the precise applications done by our clients. They have excellent load bearing capacity and are tough and resistant to harsh handling, abrasion, high impact etc are thus are very appropriate all sort of applications.

The chief intention of this web-site is to offer you comprehensive information about our wide-ranging products and their features. Kindly, contact us for making your significant business inquiries.
Caster is a device with wheels which is mounted to a larger object that permits relatively easy moving movement of the object. Our diverse range of this product incorporates Heavy Duty Caster Wheel, Medium Duty Caster Wheel, Light Duty Caster Wheel, Industrial Caster Wheel, Hospital Caster Wheel, Institutional Caster Wheel and Special Caster Wheel.
Caster wheels are used virtually everywhere in hospital furniture, hotel kitchen, laundry trolley, kitchen trolley, airport trolley, super market, mall trolley, textile mills, pharmaceutical industries, industrial handcart and trolley. Caster Wheel materials include cast iron, rubber, aluminum, stainless steel, forged steel, plastic and more.
Vijay Castor Private Limited is India's leading & professionally managed CASTERS WHEELS / CASTOR WHEELS Manufacturing, Supply & Exporting Company since 2005.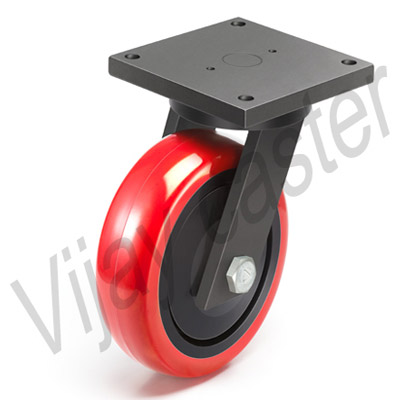 Heavy Duty Caster Wheel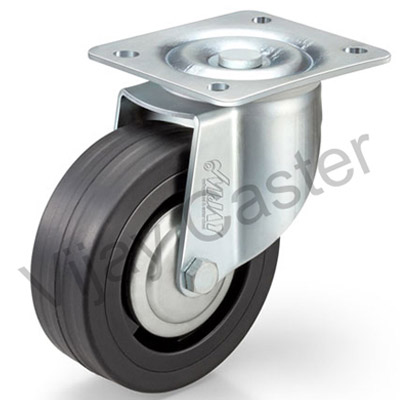 Hospital Caster Wheel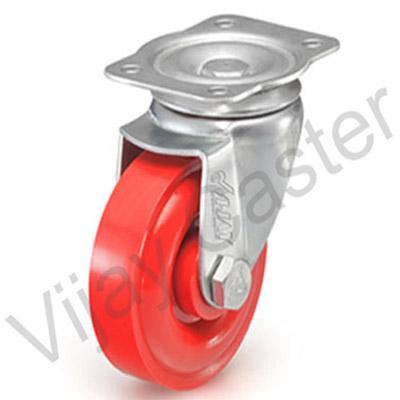 Light Duty Caster Wheel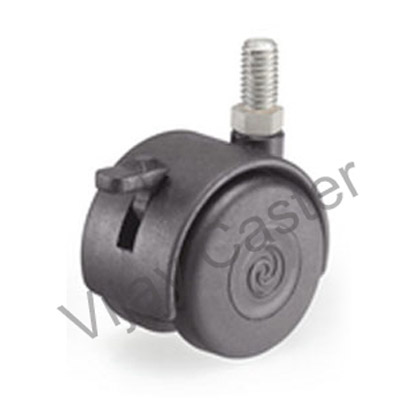 Institutional Caster Wheel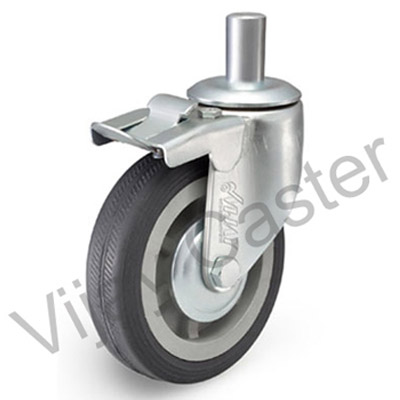 Medium Duty Caster Wheeel
Application Of Caster Wheels
Heavy Duty Caster For Industries
Heavy Duty Caster wheel is widely used in the industries for tough applications and heavy load carrying. We manufacture them from the best quality basic material with the help of the most modern machineries in accordance to the norms of the industry. They are precisely made as per the design of the experts with high dimensional accuracy.
This is because we make them robustly to fit in heavy and tough applications of the industry. Our products are quality assured and wear minimally and last for a very long duration. Hence they are demanded by several industries such as packaging industries, Ceramic industries, Textile industries, Pharmaceutical Industries, chemical industries etc. They are cost-effective, have excellent qualities as well as are affordable.
Light Duty Caster Wheels For Industries
We are recognized as one of the best Light Duty Caster Wheel producers, suppliers, and exporters. As one of the top companies in the sector, we provide a large selection of Light Duty Caster Wheels. Due to its many advantages, including longevity and dependability, these are widely sought for in the market. We also guarantee that our products will arrive on time. The provided caster wheel is utilised for light weight material handling trolleys and was precisely manufactured in compliance with industry-established rules and regulations. We provide this light-duty caster wheel in a range of sizes to satisfy the various needs and specifications of our customers.
Institutional Caster Wheels
Our experts are well aware of the special requirements of caster wheel in India especially for hospitals and clinics and design them accordingly. We fabricate them exactly as per that design utilizing the best quality basic material procured from the reliable vendors of the market. They have excellent load carrying capacity and have excellent resistance to impact and abrasion. They are also resistant to chemical such as alcohol, mild acids etc. they are also very east to maintain and is very simple to install. Our Heavy Duty Caster for Hospital, Medium Duty Caster for Hospital and Light Duty Caster for Hospital are available in diverse specifications and material of construction. We offer them at very affordable rates.